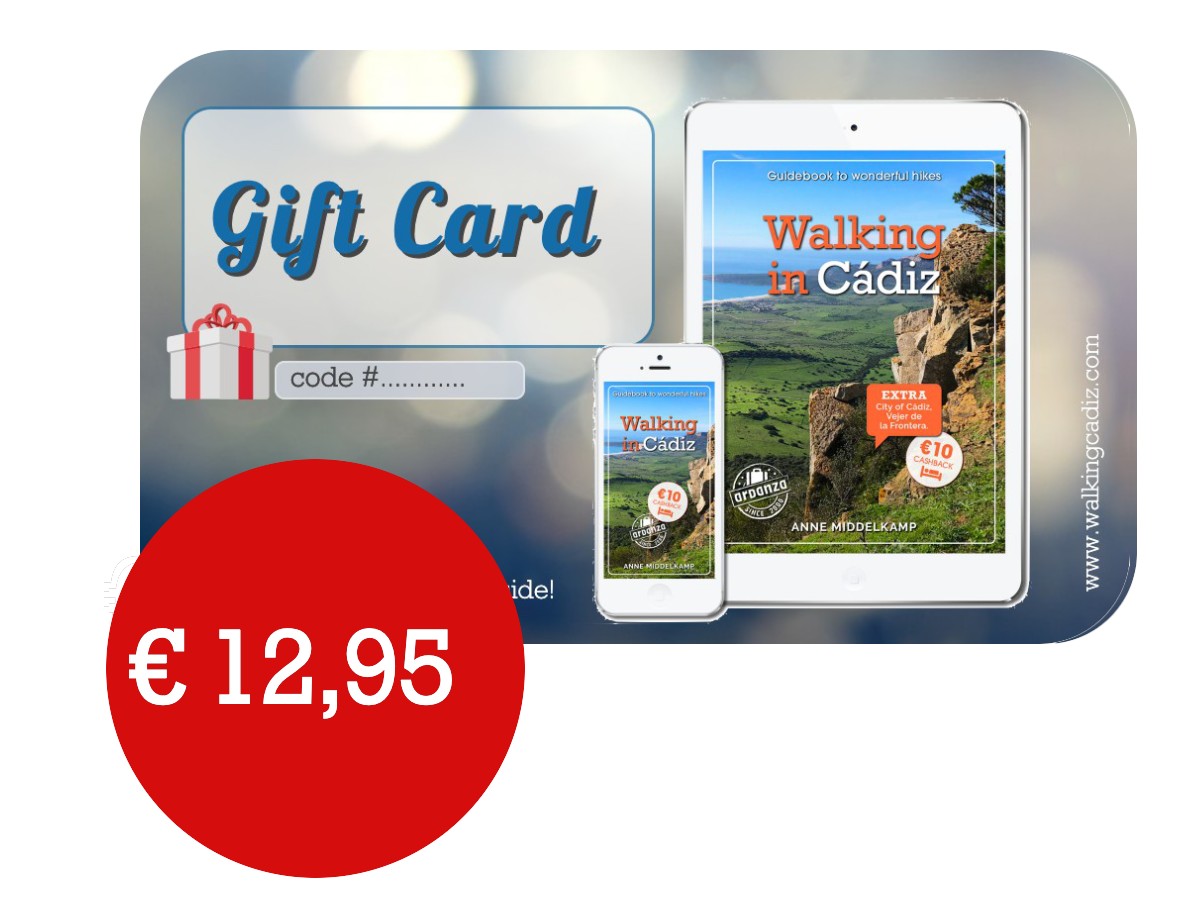 New!
Walking in cadiz giftcards
The best walks in Cádiz: A perfect gift for those living in the South of Spain or planning to visit this amazing part of Andalucia!
If you are looking for walks that will take you up hills, down mountains and along the virgin coastline of Spain's southernmost province this ebook is just what you need!
These pleasant hikes take in everything from spectacular cliffs to rolling green hills and rugged mountains, so lace up your boots and head out exploring…
A guide book by Anne Middelkamp
Click here for a detailed description of the book and its contents, and to order your copy: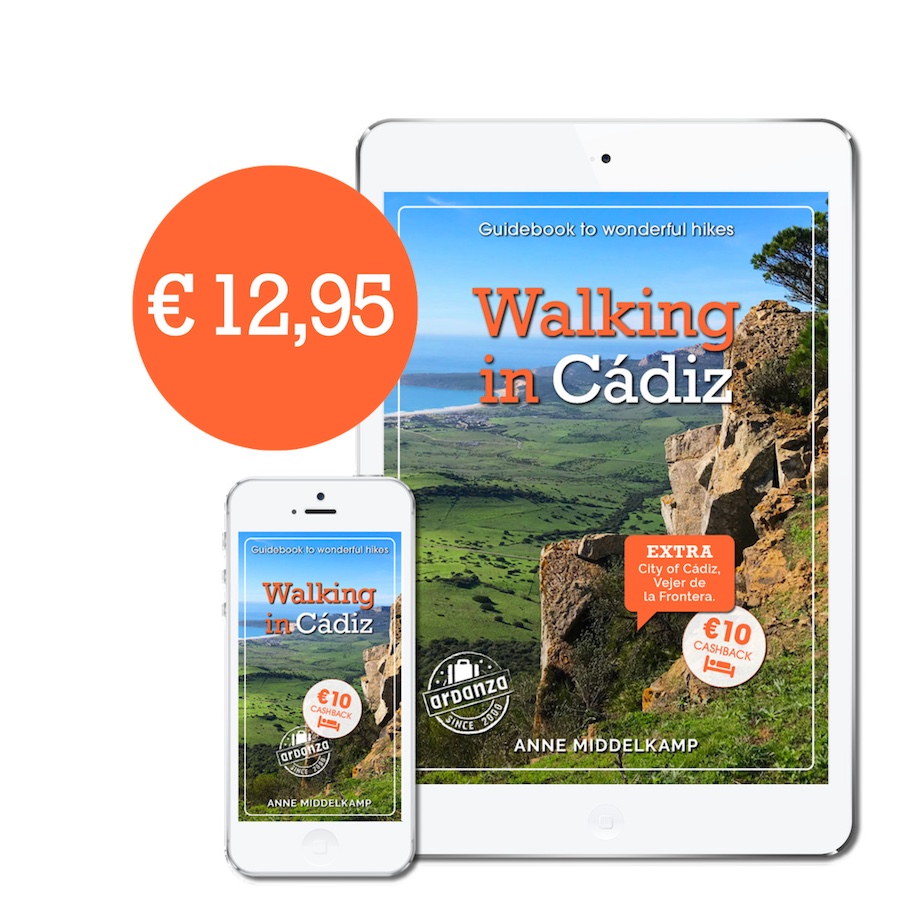 "Informative and precise but genuinely personal and written with warmth -Your passion comes across well. – Ed Milsom"
"This is the most extraordinary guide book. I cannot recommend it enough. I was immersed & transported away into the hills of Cadiz Province then tempted by the numerous bars, restaurants & venta suggestions.
Can't wait to hit the trails! – Katie Bizzey"