Walking in Cádiz: The Blog
In this blog I take you to Spain and the wonderful region of Cádiz, in the very south of Andalusia, where I live. Read about our daily life & get great travel & walking tips !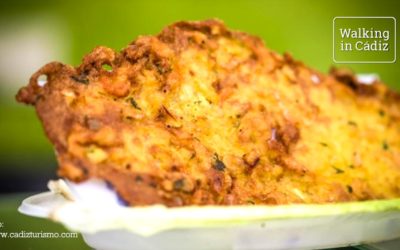 If there is one tapa you simply cannot skip when you are in Cadiz it is Tortillitas de Camarones, or prawn pancakes. Indeed, this is the most 'Gaditano' of all tapas! Lickety-split delicious, I am totally hooked on them. You can buy extremely tasty tortillitas at the...
read more
Follow us on social media: