Walking in Cádiz: The Blog
In this blog I take you to Spain and the wonderful region of Cádiz, in the very south of Andalusia, where I live. Read about our daily life & get great travel & walking tips !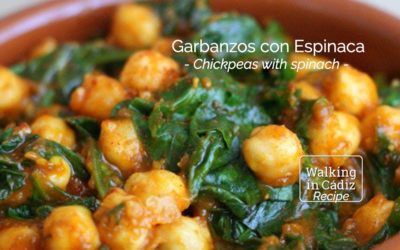 Garbanzos con Espinacas - vegan tapa from Seville I promise, this is going to be one of your favourite vegan/vegetarian tapa recipes this winter. There is nothing more comforting and mood-enhancing to snuggle up on the couch with than this hug in a bowl: Chickpeas...
read more
Follow us on social media: