If there is one tapa you simply cannot skip when you are in Cadiz it is Tortillitas de Camarones, or prawn pancakes. Indeed, this is the most 'Gaditano' of all tapas! Lickety-split delicious, I am totally hooked on them. You can buy extremely tasty tortillitas at the Mercado Central in Cádiz and at every street corner Freiduría. Even the most prominent chefs don't shun this culinary, deep-fried snack.
Every tapas bar and restaurant has its own (secret) way of preparing its tortillitas, but it's an easy dish to prepare.  Give it a try!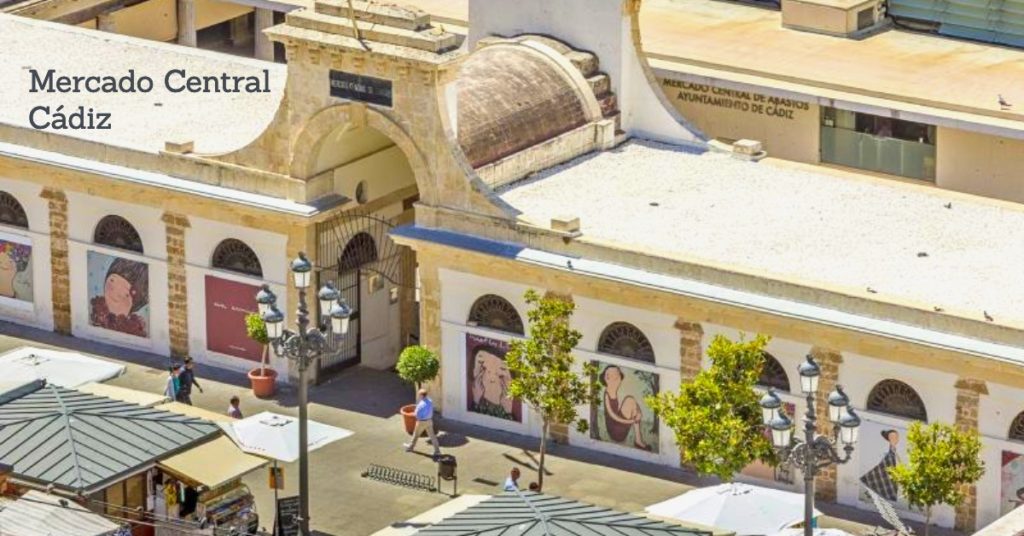 Tortillitas de camarones, famous & scrumptious deep-fried tapa from Cádiz
It is unclear who invented this deep-fried delicacy but what is certain is that this recipe originates from San Fernando, Cádiz and that it is an irresistible tapa. Delicious with a cold beer or manzanilla sherry and, as far as I am concerned, the best comfort food on a rainy night. You'll instantly be transported back to the sunny south. The only ingredient that is a little harder to find might be the tiny fresh shrimps. If you cannot get hold of them, use 'ordinary' shrimps or cod and cut them into small pieces.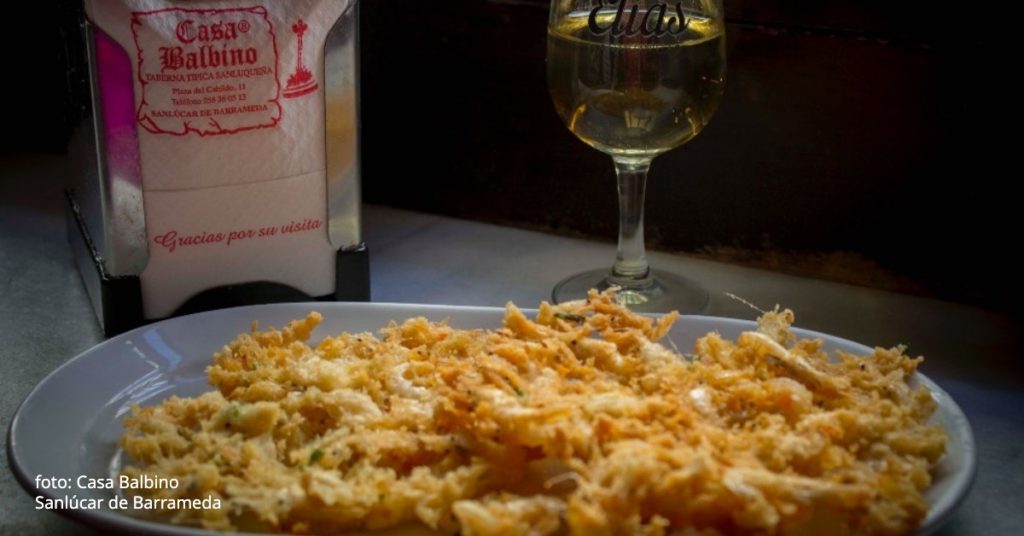 How to prepare Tortillitas de Camarones
Ingredients 12 shrimp pancakes
1 cup of small, fresh shrimps (approx. 100 grams)
3/4 cup wheat flour (approx. 100 grams)
1/4 cup chickpea flour (about 50 grams)
1.5 cup water
1/2 tsp salt
clove of garlic (optional)
1 spring onion or white onion
Fresh parsley
Olive oil to fry the tortillas
Preparation
Put the wheat flour and the chickpea flour in a medium-sized bowl, chop the spring onion very finely and put it in the bowl too. Also, chop the parsley and add one or two tablespoons to the flour. Finally, add salt, crushed garlic, prawns, and water. Mix well with a fork or whisk, it should remain a fairly liquid mixture.
Take a large, flat frying pan, or (even better) a paella pan. Pour about 1 – 1.5 cm of olive oil in it and heat it. When the oil is hot (but not smoking!), add a ladleful of the shrimp mixture. Deep fry it on one side, turn around and fry the other side brown. Prick the tortilla a little and when it is crispy remove it from the pan and drain well on kitchen paper or in a clean cloth. Continue like this until the batter is finished. Eat them before they are cold!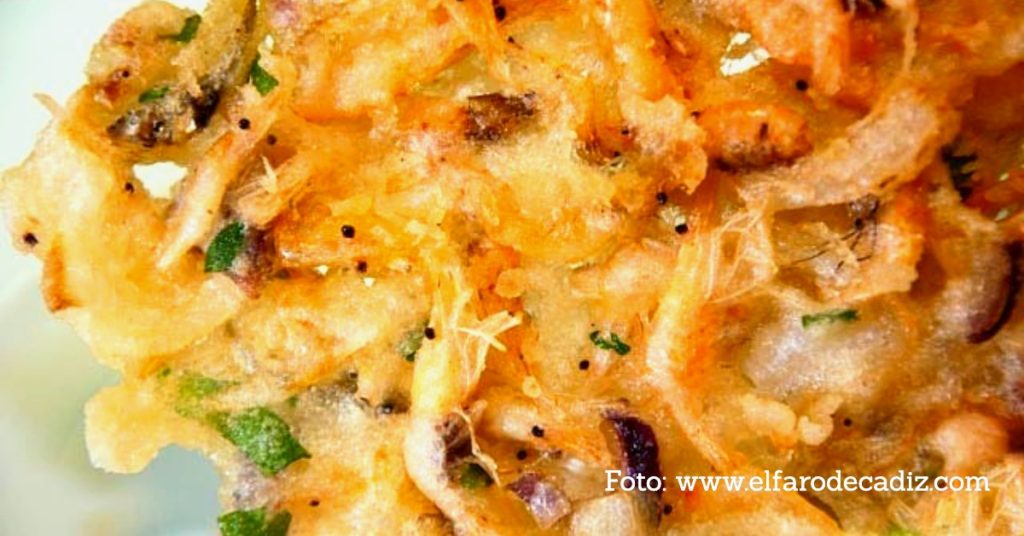 Cradling like a baby -The secret of the master chef
Gonzalo Córdoba, patriarch of the famous El Faro de Cádiz restaurant, says: 'To get perfect, thin and crispy tortillitas de camarones, when you put the batter in the pan, you have to cradle them like a baby!'
¡Buen provecho!